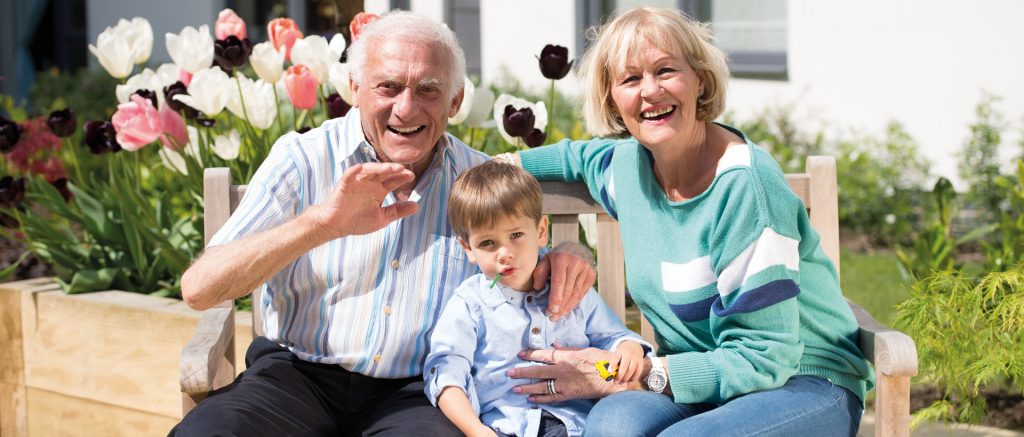 Are you finding out more about retirement living on behalf of a family member or loved one?
Do you ever wish your loved ones were closer to you? Or that they had friendly neighbours they could count on? With a Churchill apartment, you can rest assured that your loved ones always have someone close by. You are welcome to bring them to visit any of our Lodges, by appointment at a time that suits you. We can show you around our facilities, our Show Apartments, our gardens and introduce you to the Lodge Manager and some of our Owners, to provide you with any retirement information and advice that you may require. There will be time to explore at your own pace and experience Churchill Retirement Living for yourself. There will be some social events coming up, which you are warmly invited to attend to see just what makes Churchill Retirement Living so special. We are always delighted to welcome you and answer any specific questions you may have. We hope most queries will be answered in our 'Retirement living explained' and 'Is retirement living for you?' sections, or our FAQ page, but we understand your particular situation may be different. We want to reassure you that your loved ones are in safe hands. We have won numerous awards for our Customer service and the way we operate, so it's fair to say we put our Customers at the heart of everything we do. With over 90%* of Customers saying they would recommend us to a family member or friend, it's no wonder we are seeing more happy Owners enjoy their new Churchill lifestyle. If you would like to speak to us about retirement living for your loved one, simply contact us today or search for the retirement homes available in your desired area to discover more.
Testimonials
"It was my son's idea for me to come and look at the apartments here. I liked them straight away and now I've moved in I love it here. I'm settling in well and much prefer it to Croydon! My grandchildren and great-grandchildren are all nearby, and I have a beautiful view to look out on every day from my balcony." Joan Goozee, Owner at Beck Lodge, Park Gate "I was extremely impressed with the development and thought the one bedroom Show Apartment would be ideal for my father. As soon as I described it to him, he had no hesitation in agreeing to a move." Daughter of Mr Chapman, Owner at St Francis Lodge "The move was the right and sensible thing to do for my mother, while she is still in reasonably good health. The Lodge gives her the security she needs as she advances in her years, as well as giving my brother and I great comfort in the knowledge that there is a 24 hour Careline system in place." Son of Mrs Bickerton, Owner at Mitton Lodge *Home Builders Federation (HBF) Customer satisfaction survey.