Retirement Apartments in Cheshire
When you hear the word Cheshire, you probably think of its iconic Cheshire Cheese, but there is far more to this county than dairy treats. Home to the famous Cheshire Zoo, Delamere Forest and Chester Cathedral, Cheshire offers some of the most well-known landmarks and attractions in England.
With plenty of days out and sightseeing experiences on offer you will never be short of things to do, all accessible from our range of retirement villages in Cheshire.
Explore the rural county of Cheshire from one of our retirement homes
Cheshire is located in the north west of England, boarding Merseyside and Greater Manchester to the north and Wales to the west. The county of Cheshire is mostly rural, with a number of small towns and villages. This means that our retirement apartments for sale in Cheshire are just moments away from the unspoiled countryside.
Many of the quaint towns and villages support the agricultural industry within Cheshire. Surrounded by countryside and green open spaces, Cheshire is a tranquil and peaceful place to live, and our retirement homes in Cheshire serve as the perfect base for you to explore this beautiful county during your retirement.
Things to do in Cheshire
There's so much to enjoy in and around the county, but if you're not familiar with the local area, here are just a few of the activities you can enjoy.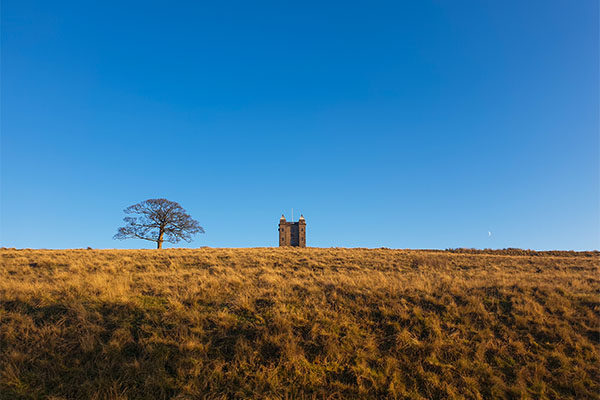 Lyme Park is a large estate located south of Disley, Cheshire. The estate consists of a mansion house surrounded by formal gardens, in a deer park in the Peak District National Park. Take a leisurely stroll through the tranquil gardens spotting an abundance of wildlife along the way, the perfect way to spend your retirement.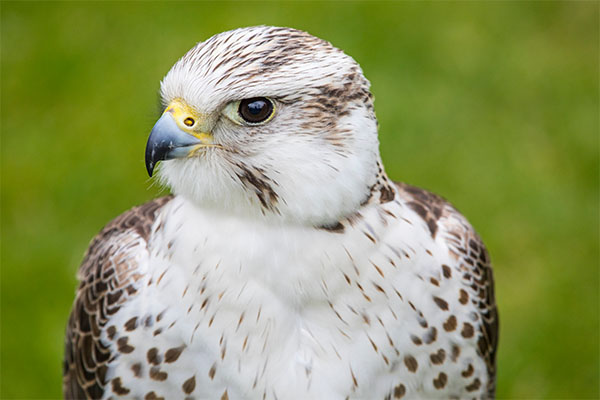 Chester Zoo is situated in Upton-by-Chester, in Cheshire. Opened in 1931 by George Mottershead and his family, it's one of the UK's largest zoos at 51 hectares. Discover over 35,000 extraordinary animals and beautiful habitats on a family day out at Chester Zoo, perfect for the grandkids.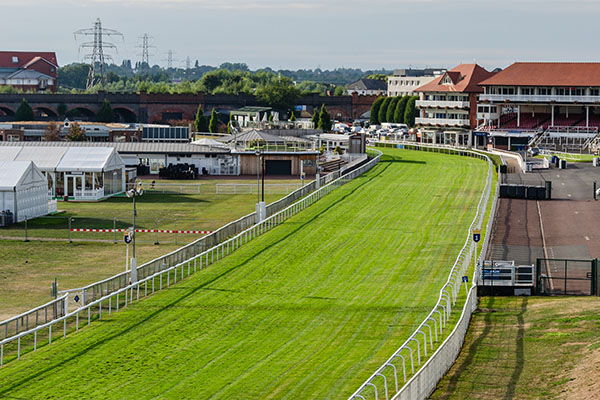 Recognised as the world's oldest racecourse still in operation, Horse racing at Chester dates back to the early sixteenth century. Chester is in fact a 365 days' a year operation, attracting over 330,000 visitors annually at race day fixtures and non-race day events. You can place your bets on having a fantastic day out at Chester Racecourse.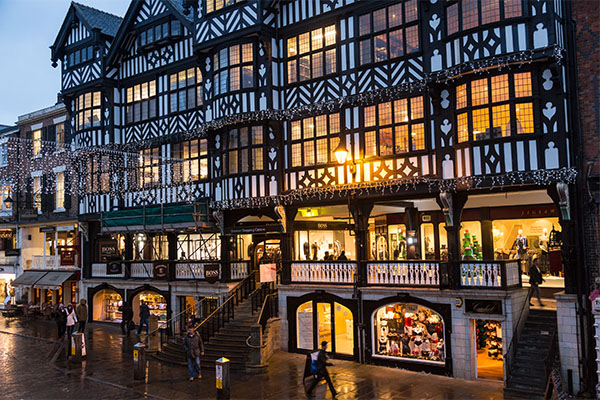 Home to the renowned Cheshire Oaks, the UK's largest designer outlet with over 145 boutiques, cafés and restaurants. Cheshire also hosts an abundance of idyllic market towns including Alderley Edge, Wilmslow, and Knutsford. All crammed with beautiful boutiques, inspirational garden centres, bars, restaurants, coffee shops and much more.
Your Cheshire Retirement Home
All our retirement apartments in Cheshire will provide you with everything you need to relax and unwind in your retirement years. Whether you're befriending the other residents in the communal Owners' Lounge or relaxing with a good book in the gardens, you'll always feel at home with one of our Cheshire retirement apartments.
The facilities at your Cheshire retirement apartment are second to none, and your dedicated Lodge Manager means there's always a familiar face nearby to answer any questions you may have. Our retirement apartments for sale in Cheshire are primely located. You'll be located close to shops, doctor's surgeries, banks, bakers, butchers and all the other conveniences you would expect to find in your local town centre.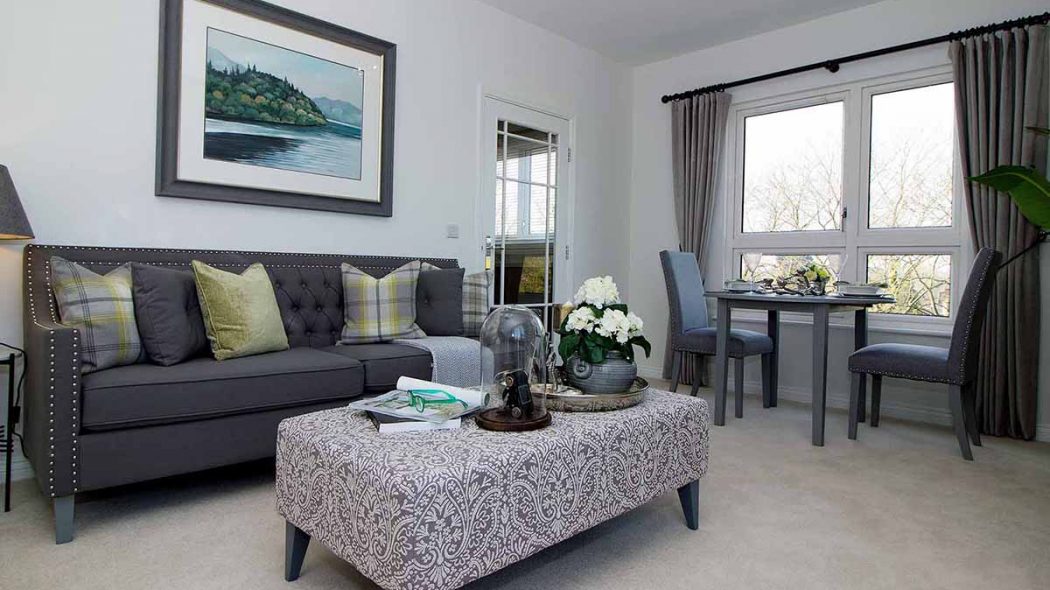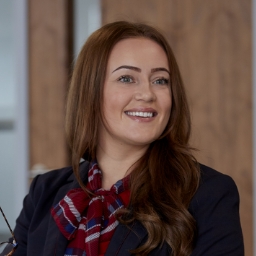 Call our Customer Relations team
To find out more about our retirement developments in the nearby area, you can view the individual properties, or contact our friendly team to have a discussion about your specific requirements.
News & Lifestyle in Cheshire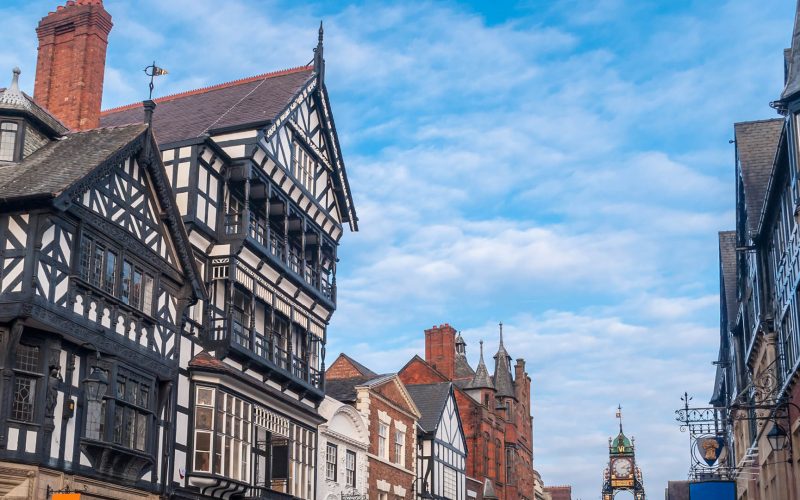 When you hear the word Cheshire, you probably think of its iconic Cheshire Cheese, but there is far more to this county than dairy treats. Surrounded by glorious countryside and magnificent gardens, it's an ideal place to retire if you want to enjoy all that nature has to offer. Our retirement homes in Cheshire also have easy access to Manchester, giving you the option of balancing a lively city life with the peaceful benefits of the countryside.