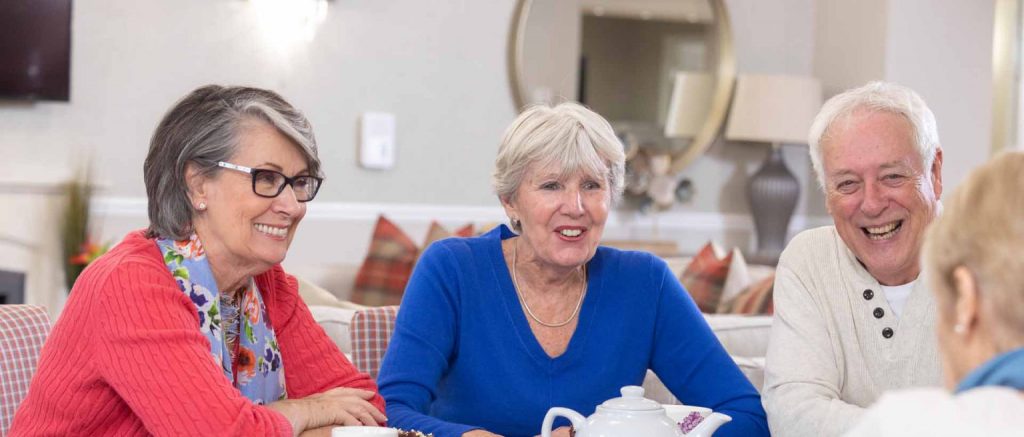 Who is responsible for the management of the Lodge?
All Churchill developments are managed by Millstream Management Services Limited, our own property management company. The Lodge Manager takes care of the day-to-day running of the development. They can answer any queries and help keep an eye on your apartment if you go away. Many of our Owners see their Lodge Manager as a friendly neighbour they can call upon, and someone who is there to offer a helping hand, should they need it. Millstream Management collect the monthly service charge and are responsible for all maintenance, service and ongoing management of the Lodge.
Our Awards
Our company's success has stemmed from our quality of service, knowledge and reputation. Millstream Management Services has recently been successful in a number of awards in the property management industry.
EAC
Millstream Management Services was delighted to win two top awards at the Elderly Accommodation Counsel (EAC) Awards 2017. Brindley Lodge in Sale took the highest honour with a Gold award, and Grange Lodge in Portishead achieved a Silver Award, setting them apart from thousands of nominated retirement housing developments nationwide. Six more Millstream-managed retirement developments were also highly commended in the EAC survey.
Negotiator Awards
Millstream Management Services are proud to have achieved a Silver Award in two categories at the Negotiator Awards – "Property Management Company of The Year" and "Employer of the Year".
Property Management Awards
Millstream Management Services is proud to have been awarded 'Highly Commended' in the New Build Property Management Company of the Year category at the Property Management Awards. To find out more information on Millstream Management Services visit their website by clicking here.